---
Full Service Member Discounts:
If you currently have a checking account, bill pay, direct deposit and a debit card with us you are now eligible for a .50% discount on car loans, signature loans, vacation loans and fixed rate mortgages. That's a 1/2 percent off of our already low rates.
**Visa Credit Cards and Primelines are excluded and all services must be activated at time of closing.
---

GO GREEN WITH E-STATEMENTS -- Sign up today it's FREE!!!

Enrolling is as easy as 1-2-3...Log on to Home Banking. Click on the self service tab and then on the e-statements link. Follow the simple enrollment instructions.
* You must have Home Banking to sign up for e-statements.
---

USED CAR LOANS AT NEW CAR RATES!! GIVE US A CALL.

TRADE IN YOUR CAR LOAN...NOT YOUR CAR. Call to see if you can REDUCE YOUR MONTHLY PAYMENT by refinancing the loan you took someplace else. So call today!
Refinance today and you could receive an additional .25% off of your rate!

**The insurance offered is not a deposit and is not federally insured by NCUA. The insurance is not guaranteed by the credit union nor an obligation of the credit union. The insurance may lose value.

PRIMELINE HOME EQUITY LINES OF CREDIT have been increased to 7.00% APR.* For most members the interest is tax deductible. (Consult your tax advisor.) So, if there are big plans in your future, why not check us out?

*APR = Anual Percentage Rate
**Rate as of July 1, 2019. The annual percentage rate can change semi-annually on the first day of January and July. The application fee for Delaware residents is $200.00. If you are a Maryland resident, please call for more information. Fees vary based on the county you reside in. There are no closing costs. The maximum APR that may be imposed is 18.00% APR. NMLS# 784864
---

VISA Credit Cards
Our current rate for our VISA is 12.00% APR* with the same rate for purchases and cash advances. Also there is no annual fee!
*APR = Anual Percentage Rate
*You now have Internet access for your NCCDEFCU Credit Card. You can access your account through www.ezcardinfo.com
Attention: VISA Credit Holders
VISA Account Updater (VAU) is a mandated VISA account updating service in which your NCCDEFCU VISA Debit and Credit Card(s) are automatically enrolled. When your card(s) expire, are lost, or stolen and new cards are issued, the VAU service may update relevant card data (card numbers and expiration dates only) to appropriate merchants who participate in VAU. This service provides updates to a VISA database only. The database is accessed by those qualified merchants seeking your account information after you have requested they process a recurring payment or payments. This service is provided to help facilitate uninterrupted processing of your recurring payments. Since this is mandated by VISA and not NCCDEFCU you have the right to Opt-Out of the VAU service simply by completing the form in the following link and/or sending us an email stating your intention to opt out. Your signature is required for verification purposes.
When clicking on the link below you will be leaving New Castle County Delaware Employees FCU's website and are going to a website that is not operated by the credit union. New Castle County Delaware Employees FCU is not responsible for the content or availability of linked sites.

Please be advised that New Castle County Delaware Employees FCU does not represent either the third party or you, the member, if you enter into a transaction. Further, the privacy and security policies of the linked site may differ from those practiced by the credit union.

---
HOLIDAYS

The credit union is closed for all County holidays, so we'll list them here.
We'll be closed on: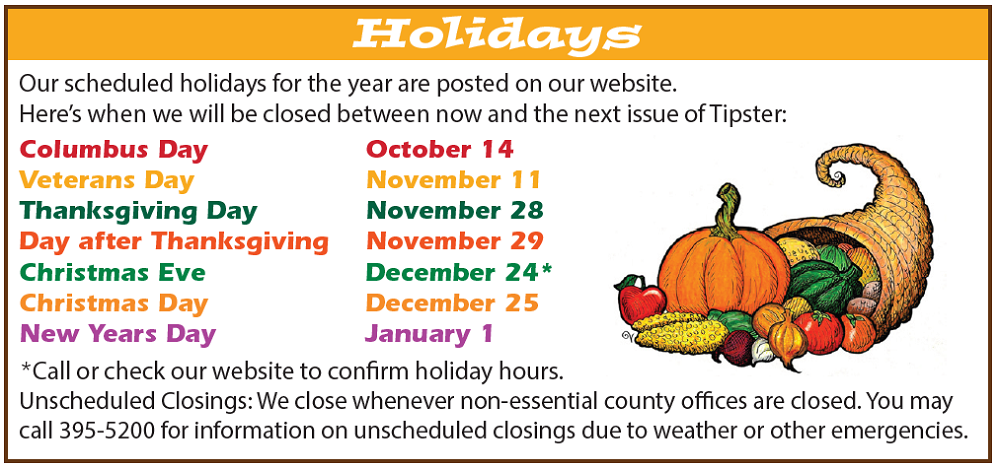 UNSCHEDULED CLOSINGS...In the event of inclement weather (or other emergencies) the Credit Union will close whenever non-essential County offices are closed. Please listen to the local radio stations if you think we might be closed. You can also call 302-395-5200 to find out if the county is closed or delayed.

...but Home Banking is always open.